THE BEST PRELOVED JEANS CLOTHING FOR KIDS IN SWITZERLAND

WE THRIFT, CURATE AND RECONDITION PREMIUM SECOND-HAND DENIM PRODUCTS FOR CHILDREN

TO REDUCE WASTE, MINIMIZE RESOURCES USE AND DIMINISH OUR ENVIRONMENTAL FOOTPRINT IMPACT

... AND CONTRIBUTE TO A BETTER FUTURE FOR THE NEXT GENERATIONS
THE BEST PRELOVED JEANS CLOTHING FOR KIDS IN SWITZERLAND
WE THRIFT, CURATE AND RECONDITION PREMIUM SECOND-HAND DENIM PRODUCTS FOR CHILDREN
TO REDUCE WASTE, MINIMIZE RESOURCES USE AND DIMINISH OUR ENVIRONMENTAL FOOTPRINT IMPACT
... AND CONTRIBUTE TO A BETTER FUTURE FOR THE NEXT GENERATIONS
We are denim lovers and we want to make part of a positive change in Fashion. A step to reduce waste and counteract the effects of a throw away culture, by giving to amazing preowned children jeans garments another chance, another life, another story.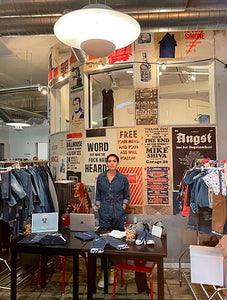 CHECK OUT OUR SPECIAL SELECTION
Looking for the best easy jeans or for an uber cool pair to complete your children wardrobe without breaking the bank?
Have a look to our selection of hand picked preloved denim styles with the most beautiful fabrics, best brands and fits for your little ones...
Buy responsible. Make the difference, make the change!
OUR JEANS SELECTION
DON'T MISS OUR LATEST ARRIVALS...

ALL OUR PRODUCTS ARE CAREFULLY CHECKED, VALIDATED AND WASHED.
NEW ARRIVALS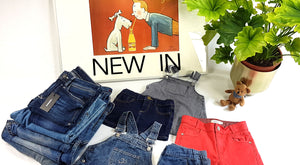 CAPSULE SPECIALE MOMS
AFTER SEVERAL REQUESTS, WE FINALLY ADDED DENIM VINTAGE STYLES FOR YOU TOO LADIES!... CHECK IT OUT!
DENIM FOR GROWN-UPS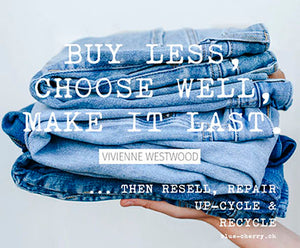 BUY OR SELL
Willing to have stylish and comfy kids while contributing positively to the environment without breaking the bank?
Buy your favourite jeans brands @ DENIM ROOM.
Sell the denim items that don't fit your children anymore. Ask us how: sell@blue-cherry.ch or go to SELL.
It's easy, good for the planet and great for your wallet!